Bairdy's Gonna Get Ya!
Media Coverage
12 September 2013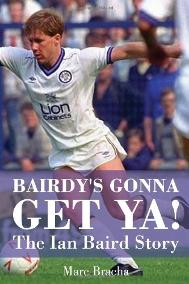 A dream has become reality. My biography of Ian Baird is now available in book and electronic format. I started the project in April 2012 and I could not be more pleased with the final product.
Within this section of my site, I have displayed details of the media coverage we have received, including the radio interview with BBC Radio Leeds' Katherine Hannah, and also the various write-ups I have produced which gave the readers of sheridan-dictates.com updates as to how the book was progressing.
If you wish to purchase the book, you can do so via the Leeds United Superstore at Elland Road or via Amazon who provide the paper and electronic version.
If you have any queries, please contact me.