Bairdy's Gonna Get Ya!
NOW AVAILABLE
10 September 2013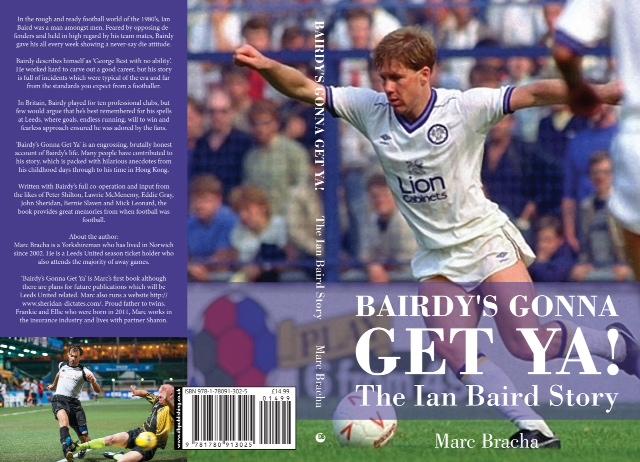 My authorised biography of Ian Baird, Bairdy's Gonna Get Ya! - The Ian Baird Story is now on sale.
The paperback book is available via the Leeds United Superstore at Elland Road or via Amazon. Amazon also offers the Kindle version.
For those of you that have pre-ordered the book via this website, I have now received the actual copies and will be meeting Ian to get them all signed on the 11th of September. Once this is done, they will be dispatched. Stock held by myself has now sold out.
Just a reminder that books pre-ordered via Amazon will not be signed - they are out of my control but we are speaking to Leeds United about a date for Ian to be at Elland Road for a signing session.
If you have any queries, please contact me.