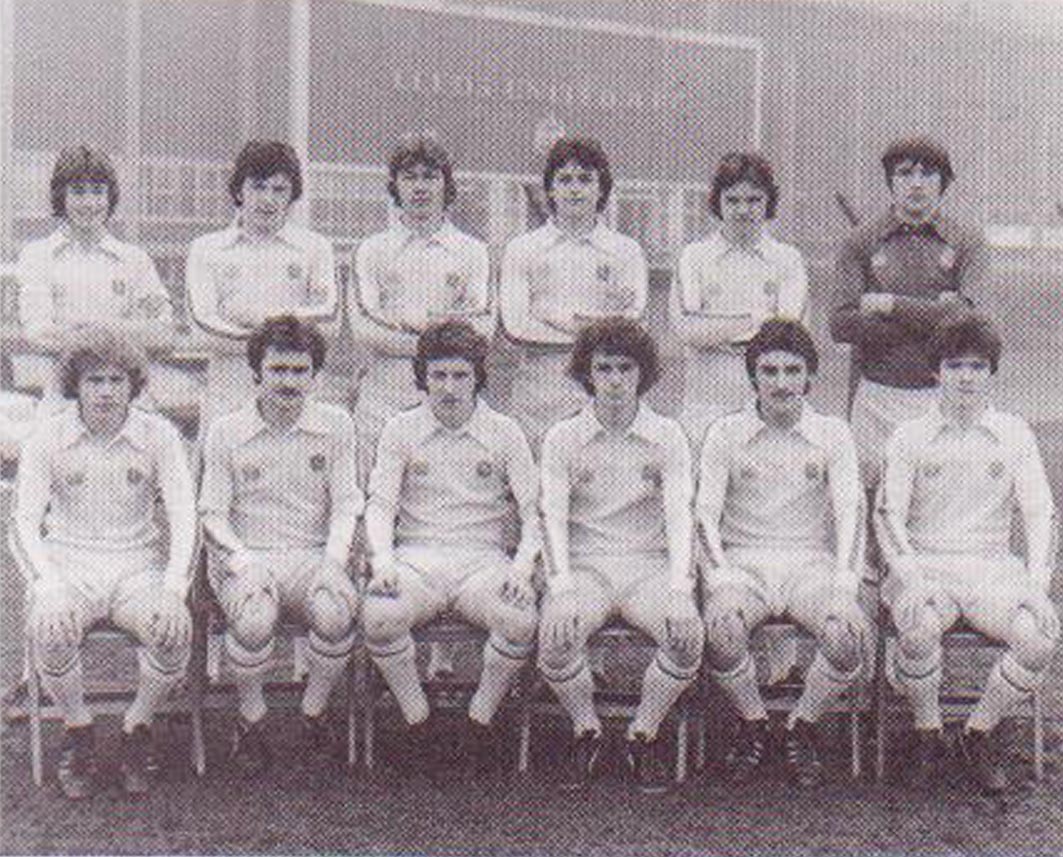 With regards to this article, the title is not appropriate for two reasons, firstly Kevin Seggie didn't wear the white shirt as he was a goalkeeper and secondly, he never actually made a first team appearance during his spell at Elland Road.
John Lukic was the first team goalkeeper at the time but there's little point in me writing about John and what he achieved in his career, many people have done that before now.
Sometimes it is refreshing to read about the lesser known names, so here are Kevin's memories of his days in LS11 back in the late seventies.
Kevin Seggie hailed from Bury St-Edmonds in Suffolk. As a schoolboy in 1978, he was a budding young goalkeeper playing for Thetford Town. The manager, John Rudd, recognised his talents and had arranged at the youngsters wishes for scouts from Leeds United and Newcastle to come and watch him play. Kevin thought it was a wind up:
"John Rudd asked me which clubs I would like to come and scout me. I told him Leeds, as I had always admired them and Newcastle who my Uncle supported. I thought he was winding me up and never gave it another thought."
Rudd contacted the clubs and Leeds United sent chief scout, Dave Blakey to watch Kevin play in a fixture against Haverhill. Kevin was aware that Blakey was present at the game but afterwards he was convinced that would be the last he would see of him:
"Dave Blakey stood and watched the game with my father. Unfortunately we were beaten 5-2 and I presumed he'd go back North with a negative impression of me."
That wasn't the case, the young 'keeper had done enough to impress and was invited to Elland Road by Maurice Lindley, for a three day trial:
"It was fantastic; I travelled up to Leeds and spent a few days training with a mixture of reserve and youth players. Dave Merrington and a guy called Peter Hardcastle were the coaches and they ensured I was well looked after.
"At the end of the trial, Peter Hardcastle called me over, grabbed me by the scruff of the neck and told me I had to sign for Leeds. I told him I would and travelled home."
Sure enough Leeds maintained their interest and in the spring of 1979, once Kevin had left school, he signed for the club as an apprentice:
"I moved up there in June, ready for pre-season starting and was staying with Len Browning who had played for Leeds in the late 40's/early 50's. I was overawed; I had come from a tiny Suffolk village to a big northern city. I enjoyed the hard work involved but it was fair to say that the experience was daunting to say the least."
Kevin was playing regularly for the youth team and had impressed the coaching staff at the club. Leeds were back in the UEFA Cup and had drawn Valetta in the 1st round. The Whites had won the 1st leg in Malta 4-0 and completely out of the blue, Kevin was named in the squad for the 2nd leg at Elland Road due to an injury to reserve goalkeeper, Henry Smith:
"It was a massive surprise for me. Even though there was only one substitute allowed for domestic games, you could name five in the UEFA Cup.
"A few weeks later, the youth team were to travel to Yugoslavia to take part in a tournament. The names of everybody that had been selected had been written on a board on the wall and I was the only youth team player not listed. I was devastated and spent the whole night wondering what I'd done wrong."
The following day after training Kevin was carrying out the duties that were expected from an apprentice and was ordered to go and see the manager, Jimmy Adamson:
"I was cleaning the bath out and was ordered by Jimmy Adamson to be in his office within ten minutes. All sorts of things were going through my mind. I thought I was heading out of the club. First the exclusion from the youth team squad and now this.
"I entered his office and received the shock of my life. I was told to be at Elland Road first thing on Saturday morning to sign professional forms and also to bring a bag, I was off to Romania with the first team."
Leeds had drawn the Romanian side Universitatea Craiova in the 2nd round of the UEFA Cup. Kevin would again be on the bench as understudy to John Lukic:
"We flew from Manchester airport and it was there where I was interviewed by Harry Gration for BBC Radio Leeds. When we arrived in Romania I roomed with John Lukic and the locals were outside the hotel all night making enough noise to ensure we didn't get any sleep. I remember the following day walking through the streets with Brian Flynn and Alan Curtis.
"At half time we warmed up on the pitch, there were 40,000 in the crowd and I had never witnessed anything like it."
Leeds lost the game 2-0 and would bow out of the competition after losing by the same score in the second leg at home. Pressure was mounting on Jimmy Adamson.
After the unexpected bonus of gaining the experience of being with the first team, Kevin would spend the rest of the season playing for the youth team and reserves.
The first team had a poor start to the following season and barely a month into the campaign, Adamson quit to be replaced by Allan Clarke. The appointment of Clarke would not suit Kevin:
"I knew Allan Clarke was a legend at Leeds United but for some reason he didn't like me. I will never forget one five-a-side game in training. Clarke was on the opposing team and he elbowed me in the face, blood poured from my mouth. I was shocked and I couldn't understand why he'd want to do such a thing. I lost all respect for him in one instant."
On the 18th October 1980, Leeds had an away fixture at Wolves. Kevin was summoned to be at Elland Road to travel with the squad due to the fact that Lukic was struggling with an injury:
"Paul Madeley had given me the nickname, The Incredbile Hulk and the Daily Express newspaper ran the story that I could be set for my debut that day, the headline was 'ENTER THE HULK'. I travelled to Molineux and was extremely nervous. As it happened John passed a fitness test and I watched the game from the stands with Byron Stevenson."
As things panned out, Kevin never got another chance of first team football and at the end of the 1980/81 season he left Leeds United and left professional football:
"In all honesty, I didn't want to stay. I didn't like Allan Clarke and I wasn't prepared to hang around. There were some great lads at the club and I can't speak highly enough of people like Trevor Cherry, Eddie Gray, Alan Curtis, John Lukic, Brian Flynn and Paul Madeley. The lads in the youth team were great as were the coaches but I never saw eye to eye with Clarke."
Kevin returned to Suffolk and despite trials with Colchester United, Peterborough United and Norwich City, he opted to go to college and return to play for Thetford Town:
"I have no regrets. I became disillusioned with the game and decided it wasn't for me. I rarely speak about my time at Leeds although all in all, it was a fantastic two years."
Thanks to Kevin Seggie for giving me his time and the opportunity to write this article.