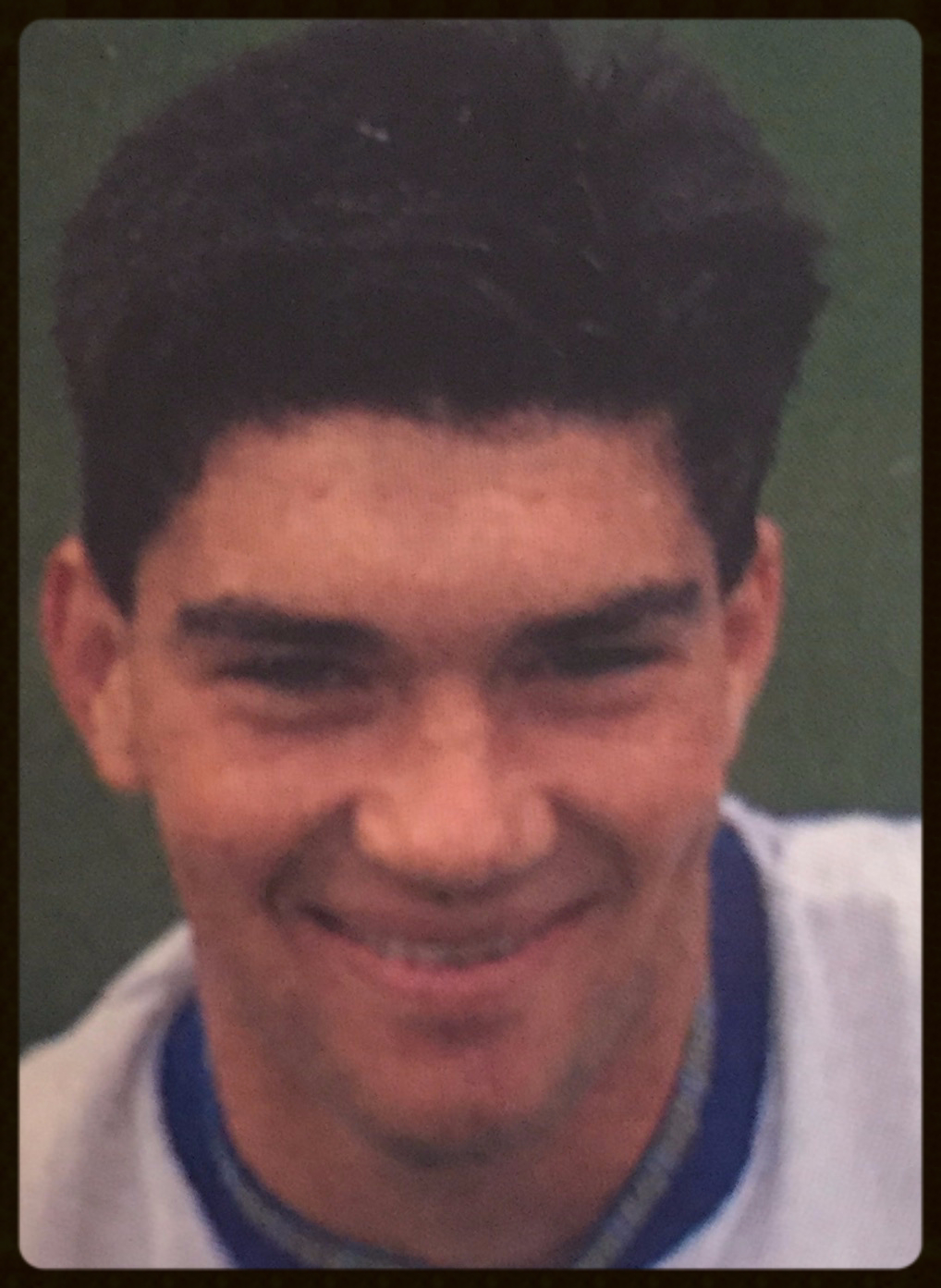 As a young professional at Leeds United, Welsh midfielder Ryan Nicholls was widely tipped to enjoy a highly successful career. However, a combination of injuries and misfortune saw his dreams shattered.
Ryan hailed from Cardiff and was training with Leeds United from the age of 12. A couple of years later he signed schoolboy forms in unique circumstances:
"I was the last player to sign for Leeds under Billy Bremner and the first player to sign for Leeds under Howard Wilkinson.
"Billy was the reason I chose Leeds over Luton Town, who were then in the top flight and very keen to sign me. However, he was sacked the day after I had signed and I tore my forms up when I heard the news. I was ready to then sign for Luton who had a number of Welsh lads in their ranks.
"The new Leeds manager, Howard Wilkinson was soon made aware of the situation and he invited me and my family back to Elland Road and after talks I decided to re-sign.
"My first year as a pro was the 1989/0 season as Leeds won the old Second Division championship, sealing promotion back to the top flight.
"I was developing as a footballer, working hard and trying to impress the management. Everyone at the club made me feel welcome and I was living in a hotel with Vinnie Jones for the first six months.
"It was difficult being away from home but Vinnie was fantastic and helped me through those early days. Gordon Strachan was also good to me and I really looked up to Gordon, as did everyone at the club. A young player could not wish for a better mentor.
"We did have some great times and Leeds United were well known for their 'court cases' and punishment being dished out to young players when they had stepped out of line.
"I will always remember an apprentice called Gareth Stoker who was stripped naked and tied to the goalpost on Fullerton Park whilst the lads hammered footballs at him."
The young midfielder was highly thought of and his performances in the youth team saw him quickly establish himself in the reserves:
"I was doing well and confident of progressing but looking back I was probably at Leeds United at the wrong time. The club changed dramatically under Howard and the progress was sensational, finishing fourth in the first season back in the top flight, then winning the title the following year.
"The names of the first team lads rolled off the tongue, in particular the midfield four of Strachan, Gary McAllister, David Batty and Gary Speed. They barely missed a game and in the days before squad rotation, the manager picked his strongest side every week.
"We had a fantastic side in the reserves and in the 1992/3 season, once I returned from injury, I played in a midfield four alongside Steve Hodge, David Rocastle and Scott Sellars.
"I remember being dropped to the bench for an away game at Wolverhampton Wanderers. I had just signed an improved contract and had been starting every game.
"Mick Hennigan informed me that David Batty would play due to the fact that he needed some game time as he was recovering from a knock and understandably I was not too happy about being dropped.
"I was brought on for the last 15 minutes and scored twice as we won the game 5-2. Mick congratulated me as I was walking off at full time but I told him where to go. That was out of pure frustration but I admired Mick, he was a good man.
"Another memory is scoring for Leeds reserves at Old Trafford. Both clubs had strong sides out that day and I lined up alongside the likes of Gordon Strachan, Chris Kamara, David Wetherall and Chris Fairclough. We lost the game 3-2 but my goal was scored at the Stretford End and is one I will always remember."
Ryan's performances in the second string were earning him rave reviews and he was on the verge of the first team squad when he suffered the first of a series of cruel injuries:
"I suffered a bad cruciate ligament injury but unfortunately the problem was originally misdiagnosed by the club. After just three months I was back in the reserves but when I went in for the first tackle that night, I further damaged the knee and it was only after seeing a specialist in Cambridge that the extent of the injury was revealed.
"I was out for the best part of a year and it was a heart-breaking setback but after spending time in a BUPA hospital back home in Wales, I was back playing and earned myself a new contract."
However, another cruel blow was just around the corner and the promising midfielder would face another sickening, lengthy spell on the sidelines:
"I challenged Gary McAllister in training and suffered another injury and although I was out for six months, it took much longer to get back to full fitness. Once again I was devastated."
In a bid to gain fitness and get some competitive games under his belt, Nicholls joined Norwegian side Stromgodset in a six month loan deal and it was a thoroughly enjoyable experience:
"I did well over there and I had a chance to stay on a permanent basis but I had six months left on my contract at Leeds and I was desperate to stay at Elland Road.
"Unfortunately, on my return I played in three reserve games before the club announced they were releasing me and I was devastated.
"I'd spent five years at Leeds and my life was well and truly at a crossroads. I had no agent and returned to Wales with no idea what the future would hold.
"Bristol City offered me a two week trial and I was set to sign until the manager Russell Osman got the sack and that deal fell through."
Ryan Nicholls then signed for the ex Leeds United midfielder, Terry Yorath who was in charge at Cardiff City but the injury problems would not go away:
"I won the man of the match award on my Cardiff debut but injured my foot late in the game. I played the next four fixtures with painkilling injections but they would wear off after about 70 minutes and the pain was incredible. Eventually the club sent me for a scan which revealed that my foot was broken."
Nicholls was at Cardiff as a non-contract player, Yorath had been sacked and the new manager, Eddie May, was instructed to let Ryan and other lads who were in the same boat leave the club:
"I was disillusioned with football and after turning down a move to Lincoln City I played in the Welsh league, along with Mark Aizlewood, before retiring at 27 years of age and I have not kicked a ball since.
These days Ryan owns one of South Wales' largest health and fitness clubs, Quest, and many members of the clubs gymnasium are Leeds United supporters.
Ryan reflects on his time at Elland Road and admits that the bad luck he suffered with the injuries had an impact on his life:
"It took me a long time to get over the disappointment of being released and not making it at Leeds United. I knew I had the ability and that's what's frustrating. Those injuries also robbed me of playing for my country and various levels after being called up on several occasions. I would have run through a brick wall to play for club and country.
"At Leeds I travelled with the first team squad to several games but never made the bench. Howard had stopped me in the corridor one day during the week and asked me how I was. I told him I was fine and he said that's good because Speedo is doubtful for the weekend so get ready, but as it happened Gary recovered and he was an automatic choice in the side.
"I don't often talk about my time as a footballer and there are people at work who probably have no idea about my background and the frustrations I had to endure but looking back I gave my all and that's all I could have done."
Thank you to Ryan Nicholls for his time and giving me the opportunity to write this article.