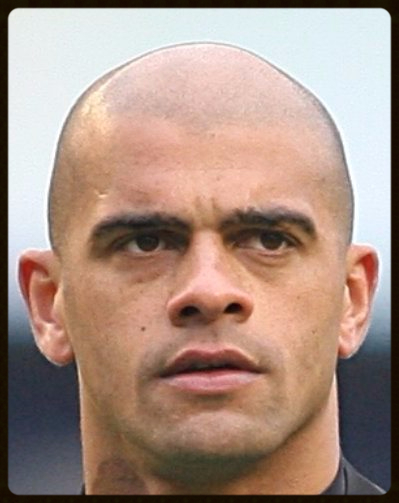 Goalkeeper Tony Warner experienced a real roller-coaster ride during his time at Elland Road in 2006 and would very briefly 'return' in 2010.
Warner, who started his career with his hometown club Liverpool, arrived in West Yorkshire on the eve of the disastrous campaign of 2006-07 in a loan deal from his parent club Fulham:
"Kevin Blackwell, who I had known, from a trial spell at Bury earlier in my career, brought me to Leeds as cover for Neil Sullivan who had suffered an injury in pre-season. The move was initially for one month but it would be eventually extended until the end of the calendar year."
"I wasn't first choice at Fulham, I realised that I had a big opportunity at Elland Road and whilst I knew that I was joining a massive club, I had no real idea of the mess they were in off the field."
Leeds were about to embark on their third season outside the Premier League and having lost in the previous seasons Play Off Final, they were many peoples favourites to go one better and return to the top flight:
"I met the lads on the Friday, trained and made my debut the following day at home to Norwich City. It was an enjoyable game and we came away with a 1-0 win courtesy of David Healy but I was kept busy that afternoon, particularly by the visiting centre-forward Rob Earnshaw."
It was the start that Leeds had hoped for and nobody inside Elland Road that afternoon could have imagined what was to unfold over the next nine months:
"We travelled to Queens Park Rangers a few days later and looked like we would come away with all three points but in the last minute they equalised. I should have dealt with the situation better and prevented the goal. I was man enough to hold my hands up and accept responsibility and after a conversation with the manager we all moved on to the next game."
Leeds decent start of four points out of a possible six soon turned sour as a common theme started to develop:
"We lost at Selhurst Park to a last minute goal after playing much of the game with ten men. Cardiff then beat us at Elland Road with a late goal and following a win at Sheffield Wednesday, we lost to a last minute goal at home to Wolverhampton Wanderers.
"There was a good squad at the club and some real good lads but I guess the jitters began to set in at certain points during games and we paid the price on a few occasions."
Ultimately, it was Kevin Blackwell who paid the price and following a crushing 3-0 home defeat by Sunderland, he was relieved of his duties with John Carver being placed in temporary charge:
"I was disappointed for the manager. He had shown faith in me and brought me in. I had a good relationship with him and although he was known to ruffle a few feathers, he never really got on my case. After he had guided Leeds to the Play Off Final the previous season, I thought he would be given more time but the club decided that a change was required."
Carver's temporary reign lasted for half a dozen games and following a 5-1 defeat at Luton, any slim chance he had of landing the job on permanent basis had completely disappeared:
"We were struggling and although everybody connected with the playing side of things were giving their all on the training ground, we could not get it right on match days and there were some tough times."
Following the rout at Kenilworth Road, Chairman Ken Bates moved to get his man. Former Chelsea and England midfielder, Dennis Wise was brought in and Warner was more than happy with the appointment:
"I knew 'Wisey' from my time with him at Millwall, we got on extremely well and I was looking forward to working with him again. Unfortunately, I didn't have the best of games in a League Cup defeat at home to Southend United and the new manager was watching from the stands.
"The next day, I turned up for training and Graham Stack walked in. I knew 'Stacky' but I was surprised to see him to say the least. Dennis called me in and explained that I hadn't covered myself in glory the previous night and he thought Graham would be a better option.
"I was far from happy but I was professional and acted in the right manner. I had no problem with Graham and rather than make a song and dance and ask to go back to Fulham, I worked hard on the training ground and concentrated on winning back my place in the team."
The change in manager didn't change the clubs fortunes on the pitch and Leeds United was deep in trouble at the wrong end of the table:
"Results hadn't improved and I knocked on 'Wisey's' door and told him that I deserved another run in the team. He informed me that he was keeping faith with Graham and I had to accept the situation.
"We were preparing to play Hull City at home and were training on the astro turf at Thorp Arch when 'Stacky' turned his ankle and was immediately ruled out for the weekend game.
"Dennis joked that I had cursed Graham but his misfortune presented me with my place in the side as we kept a rare clean sheet in a 0-0 draw."
Tony Warner kept his place for the next two games, Leeds would lose both and following a mix up between Ugo Ehiogu and the 'keeper, which led to a goal, away at Stoke City, he found himself back on the bench for the New Years Day win over Coventry City. The end of the game signalled the end of the loan spell and after making 14 appearances and being an unused sub 14 times; Tony Warner headed south, back to Fulham:
"In the main, I did enjoy my time at Leeds. I had a decent relationship with the fans but there was lots going on behind the scenes and the results didn't happen on the pitch. The lads had received their fair share of criticism but that was to be expected due to the fact that the club was in a real struggle.
"Dennis did things his way; he brought in a lot of players and made Kevin Nicholls his captain. The truth was that Kevin regretted the move north from Luton Town and his heart wasn't in it. I heard a story (after I had left), that the manager had called a meeting with the squad and asked anybody that didn't want to be there to put their hand up. Nicholls did and Wise couldn't believe it.
"I got on well with Kevin to be honest, as I did with lads like Robbie Blake and Hayden Foxe. Robbie was a great character and a superb footballer. When he was 'on it' he was electric.
"The first day I joined, all the lads introduced themselves to me and used their first names. Matthew Kilgallon walked up, shook my hand and said, "I'm Killa." I laughed due to the fact that in Liverpool that can be a derogatory term.
"Kilgallon was a good young player, who had come through the ranks. He drove a Range Rover Sport with blacked out windows which was his pride and joy. It was all he used to talk about and he bored the lads senseless until one day after training 'Stacky' and I went in his pockets and got the keys to the motor.
"Following a long period of torrential rain there was a puddle, which resembled a mini lake, on a large grassy area not far from the prison gates, in the vicinity of the training ground.
"We drove the car into the middle of this puddle and had to run 30 yards to get out of the water, before going home for the day.
"When we arrived the next morning, the staff at Thorp Arch were far from happy due to the fact that security at the prison had been alerted to the car parked near the gates and thought it was there ready to drive some prisoners away following a break out. The place had been crawling with Police and Kilgallon was not best pleased.
"Another laugh we had was at the expense of the goalkeeping coach Andy Beasley who had arrived with Dennis and Gus Poyet.
"I know Sean Dyche very well and he had worked with Beasley when he was at Chesterfield. Beasley suffered with alapesha and 90% of his head was bald but he would have these little patches of white, fluffy hair. As a result, the lads at Chesterfield used to call him "the baby eagle" and I soon informed the squad at Leeds who maximised the piss taking by squawking at him on a regular basis."
After returning to Fulham, Warner had spells on loan at Norwich City and Barnsley before joining Hull City and then Charlton Athletic, following another loan spell, this time at Leicester City:
"After leaving Charlton, I was training at Liverpool's academy in an attempt to keep fit. Whilst there, I got the call to return to Leeds United.
"Kasper Schmeichel and Shane Higgs were both injured and Jason Brown, who was there on loan, was the only senior 'keeper at the club.
"I had been informed by the manager, Simon Grayson that I would be coming in as cover and he would give me a three month deal, to which I was happy and he would have the terms documented for me to sign.
"I had signed non-contract forms initially and played in a reserve game at Elland Road against Scunthorpe United and was with the lads preparing for the weekend game away at Middlesbrough.
"After driving home to Liverpool, my agent contacted me to tell me that Grayson was offering me the minimum wage for the course of the three month deal, which was £90 per week. I was staggered and far from happy."
Warner drove back to Thorp Arch the following day and in no uncertain terms, told the Leeds manager where he could stick his contract offer:
"I couldn't call Grayson, I had to confront him. I drove back to the training complex, from Liverpool and entered his office. I told him that the contract offer was a fucking disgrace. He looked at me and admitted that he assumed I was going to sign it. He then explained that he would have to look for another goalkeeper, as though that was my fault. I grabbed my boots, handed my 'trackie' in and drove out of there absolutely fuming."
"It was a shame that things didn't work out for me because I hold the club and its supporters in high regard and it was a genuine pleasure to play for Leeds United. I met some good people and was grateful for the chance back in 2006."
Thank you to Tony Warner for giving me his time and the opportunity to write this article.